Hiérophanies

by Côme Di Meglio
Hiérophanies
is a series of frescoes resulting in the transfer of printed images on plaster and marble powder coatings. This series is created as small to large panels, as well as in situ architectural frescoes.
Hiérophanies
remind of ancient use of the color blue, from the Quattrocento to greek domes. They suspend into eternity the transitory states of matter, through elements essential to life: water, air, light.
With this particular technique, the material made from plaster and marble powder absorbs pigments, and create a unique softeness and deepness of color. These artworks irradiate a light that infuses on those who are in contact with them. They call upon a certain spirituality, defined by the artist as our ability to establish connections with what surrounds us.
2016
France
Transferts sur enduits de plâtre et poudre de marbre.
55 x 37 cm.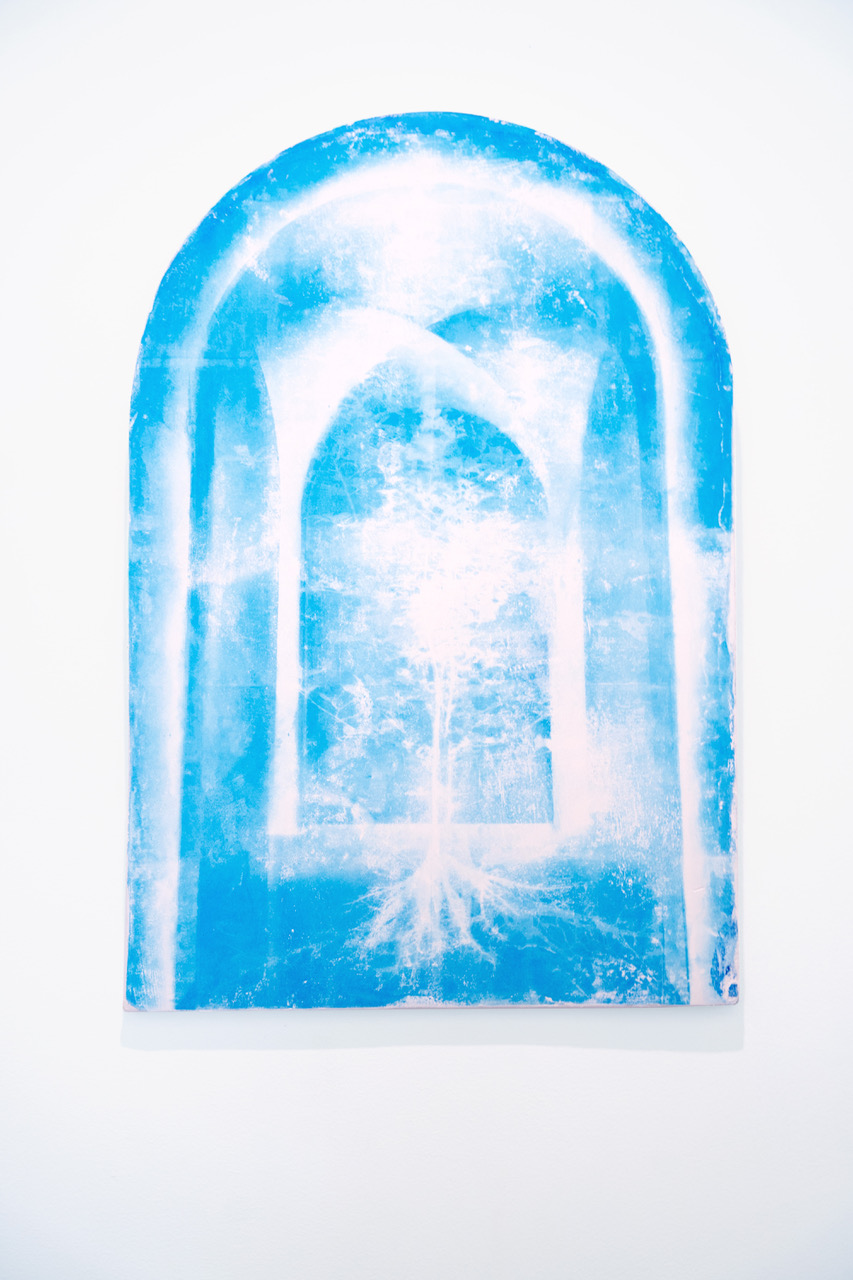 WORKS BY CÔME DI MEGLIO