Space Junk Pebble

by Minna Pöllänen
An average of one piece of space debris falls back to earth each day. Many of the objects re-entering are hollow and spherical - tanks that held fuel or gas. They are often secondary parts of rockets that have aided launching satellites into orbit. Discarded after launch they have failed to reach or stay in their designated orbit.
By transferring the outlines of the fallen space debris into stitching, the form of space debris is given a tender transformation. The soft pebbles are partly filled memory foam. Like space debris, memory foam was originally made to be used in space - to make aircraft cushions safer. The debris that had helped a safe launch of a satellite had nothing protecting it. As a memory foam pebble it becomes impact resistant.
This transformation from hard to soft, from metal to textile helps to dislodge the object from its assigned reading (as space debris, as fuel tank), and through this transformation to override the connotation of obsolete waste into something productive and relational without forgetting its physical trauma. Something to care for and be cared by.
UK
2021
Edition of 10
Leather, hand embroidery, upholstery fabric, memory foam, polyester filling.
Please note the leather is sourced second-hand and can contain small imperfections.
65 x 48 x 11cm (approximate as each piece differs)
For enquires, please
contact us.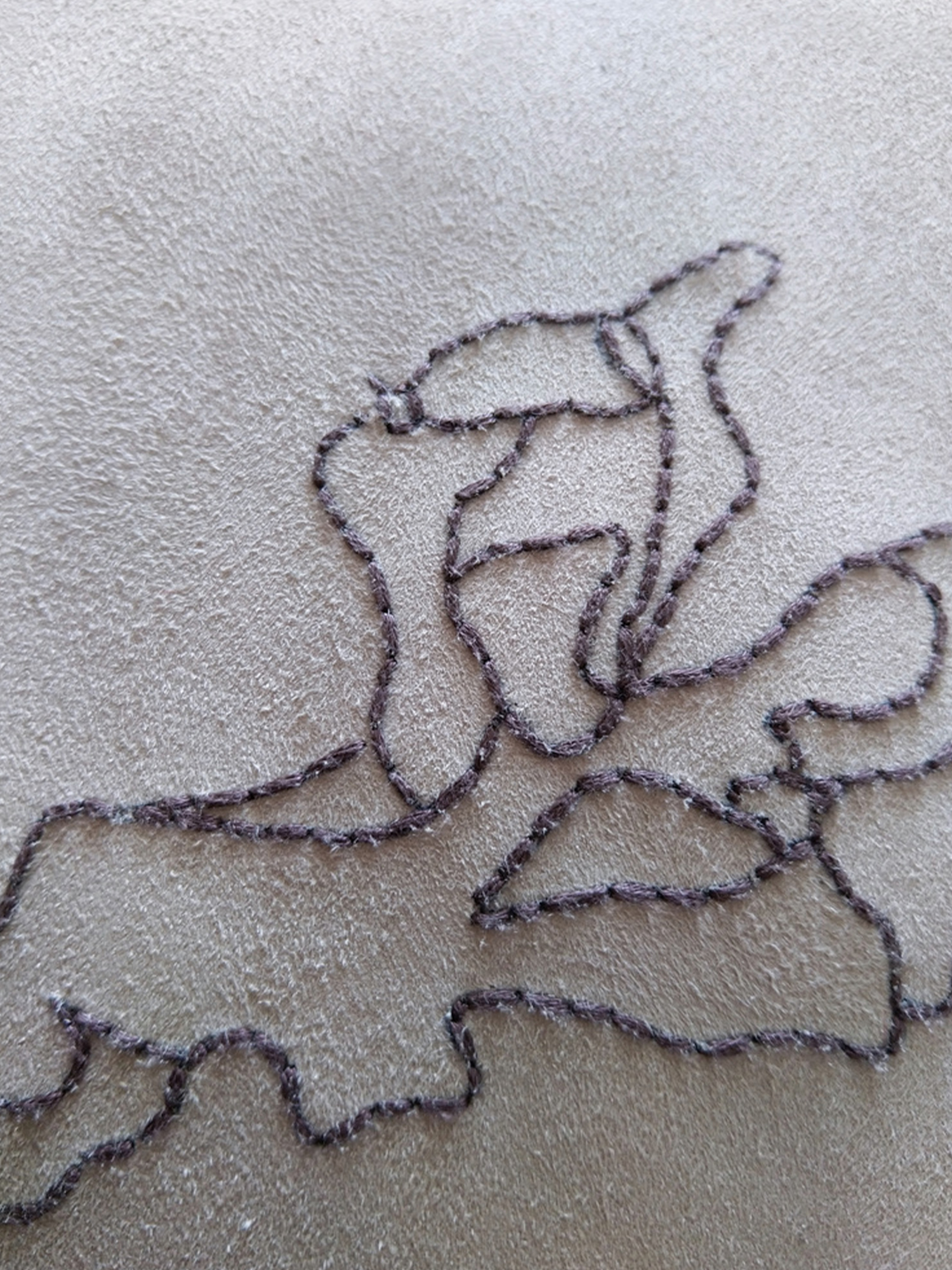 WORKS BY MINNA PÖLLÄNEN